Emily Jacir: Europa at Whitechapel Gallery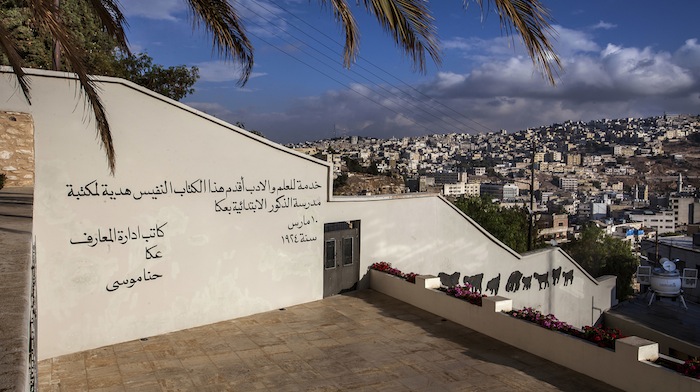 During my stay in London, I went to see the highly praised exhibition Emily Jacir: Europa at Whitechapel Gallery. It's quite an extensive exhibition that focuses on Emily Jacir's "dialogue with Europe, Italy and the Mediterranean in particular".
Known for her poignant works of art that are as poetic as they are political and biographical, Emily Jacir explores histories of migration, resistance and exchange.

Highlights include Material for a film (2004–ongoing), a large-scale, immersive installation based on the life of Palestinian writer Wael Zuaiter who was assassinated near his home in Rome by Israeli Mossad agents in 1972. Jacir reimagines chapters of Zuaiter's life through materials unearthed by the artist including family photographs, correspondence and documents relating to his death.

Major works including Jacir's atmospheric film Lydda Airport (2009) and ex libris (2012), which addresses the looting, destruction and restitution of books are also featured, alongside ENTRY DENIED(a concert in Jerusalem) (2003) and stazione (2008 – 09).
My favourite part of the exhibition was "Material for a film", the material and the way it was exhibited made it a very engaging experience for me. I'm looking forward to seeing how this project develops.
This video gives you a small glimpse of the exhibition with insights from the exhibition curator Omar Kholeif.
Below are photos I took of some of the work from the exhibition. Emily Jacir: Europa at Whitechapel Gallery is on till 3rd January 2016.
Material for a film (2004–ongoing)
From Paris to Riyadh (drawings for my mother)