Prayer Rooms by Ammar Al Attar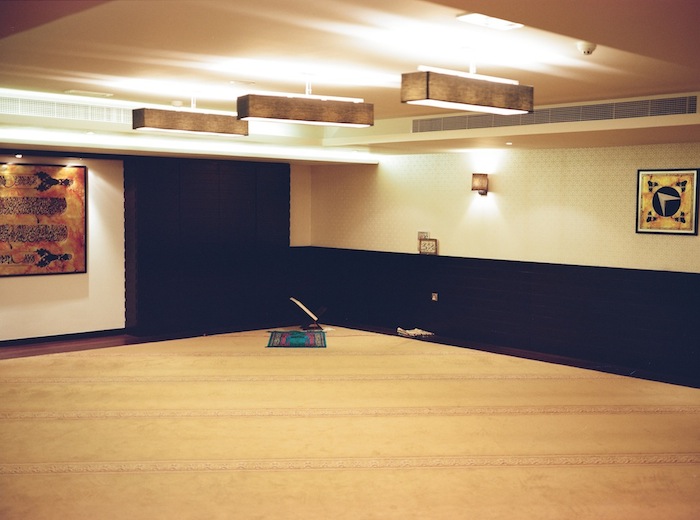 I recently went to Cuadro Gallery to see Ammar Al Attar's Prayer Room exhibition. I've been following Ammar's work for a while and he's also one of my photography friends in the country, so I'm quite glad to see his work is getting to be seen by more and more people. (I've featured some of his work on this blog before, my favourite is his Kushti Wrestling series)

The Prayer Rooms series follows a side of Dubai and the rest of the United Arab Emirates that not many people will be familiar with.
Ammar Al Attar surveys prayer rooms across the UAE. These informal worship areas are ubiquitous, providing Muslims a place for their five prayers a day regardless of their location. The decorative elements of these interiors are incredibly humble, in line with Islamic architectural tenets and in contrast to the exterior opulence of the UAE's architectural development.

Serenity and stillness are common elements in these makeshift rooms, transforming their spatial reality as industrial caravans or rooms in malls and business centers, to that of spiritual sanctuaries.

The artist presents locales that are seemingly obscure, but upon closer inspection provide a visual history of his rapidly developing country by presenting a cultural continuity which is rarely visible.

I really like this series, the colours and the sense of quiet I get from them. Here's a small selection of the series. You can see the complete series by visiting Cuadro.